Products
Contact us
Tel: +86-755-3396 7196
Fax: +86-755 3396 7196
E-mail:
[email protected]
Add: YouSong Tech Bldg Block#B Rm#613, DongHuan 1st Rd #108, Longhua District, Shenzhen, 518109, China
MPO Cable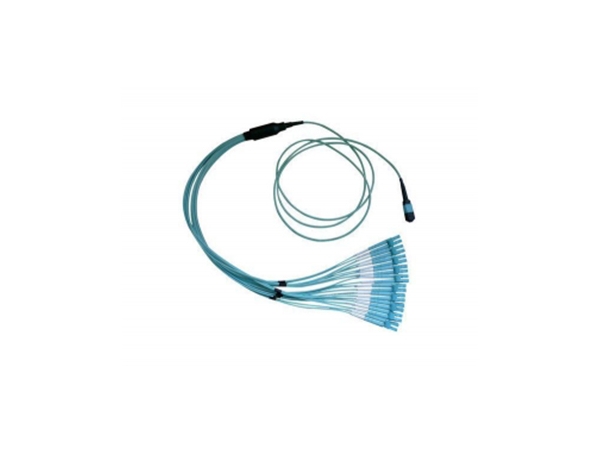 MTP or MPO Hydra & Harness
MTP or MPO Hydra & Harness
MPO / MTP Harness and hydra cable assemblies, part of the Intepon series product, is deployed inside plug-and-play cassette modules. This solution is a 12 or 24-colored 0.9mm cable utilizing a MPO / MTP connector on one end and generic connectors on the other end. They are available for purchase as a bundle with optical plug-and-play modules and other solutions.
l Compliance with IEC, JIS, Telcordia

l Superior Quality

l Low insertion loss

l Single Mode and Multi Mode assemblies

l Various termination: MTP,MPO,SC, FC, LC ,ST, MU

l UPC, APC polish types

l Custom length and colors




SPECIFICATIONS
SINGLEMODE

SINGLEMODE

SUPER LOW LOSS

MULTIMODE
MULTIMODE LOW LOSS

Insertion Loss

0.25dB Typical

(all fiber)

0.50dB Maximum

(single fiber)

0.10dB Typical

(all fiber)

0.35dB Maximum

(single fiber)

0.20dB Typical

(all fiber)

0.50dB Maximum

(single fiber)

0.10dB Typical

(all fiber)

0.30dB Maximum

(single fiber)

Return Loss

55dB

55dB

-

25dB

Durability: 500 matings

<0.30dB

<0.30dB

<0.20dB

<0.20dB

Operating Temperature



-40°C ~ +85°C





l CATV / Access networks

l Telecommunications

l Data communications

l Component termination

l Fiber optic sensing

l Testing instruments

l Local Area Networks

l Data processing networks

l Wide Area Networks

l Industrial ,Medical and Military
Related products