Sky Optics New Product 25G SFP28 Transceivers
Time:2018-06-28
Views:266
As we know, energy-saving and cost are the two important factors in data center. With high price and power consumption for 40G and 100G transceiver, and 10G Ethernet speed can not meet the needs of network. Therefore, 25G SFP28 optical transceiver is appeared just made up for the deficiency of them . It greatly increase port density, reduce network deployment costs and power consumption.. Here today Sky Optics would like to make a brief introduction of 25G SFP28 transceiver. 25G-SR SFP28 100M and 25G-LR SFP28 10KM are two popular optical transceiver modules on the market.
25G-SR SFP28 100M overview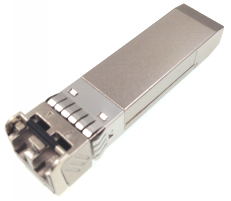 The 25G-SR is 850nm VCSEL 25Gigabit SFP28 transceiver designed to transmit and receive optical data over 50µm duplex LC multimode optical fiber (MMF), supporting data rate of 25.78Gbps and 70m transmission distance with OM3 MMF or 100m transmission distance with OM4 MMF. It is compatible with SFP Multi-Source Agreement and SFF-8472 digital diagnostics function.
Product Features
l Supports up to 25.78Gbps bit rates
l Hot-pluggable SFP+ footprint
l 850nm VCSEL laser and PIN photodiode
l Up to 70m for OM3-MMF and 100m for OM4-MMF transmission
l Compliant with SFP+ MSA and SFF-8472 with duplex LC receptacle
l Compatible with RoHS
l Single +3.3V power supply
l Real Time Digital Diagnostic Monitoring
l Operating case temperature: Standard: 0 to +70°C
In some degree, 25G SFP28 different from 10G and 40G . The advent of 25G changes the connection speed of servers, and the migration path will from 25G to 50G or 100G, which in turn accelerate the development of 25G.
Sky Optics now can provide the 25G SFP28 transceivers, as well 25G DAC cables. If have interests, welcome to us [email protected]