Products
Contact us
Tel: +86-755-3396 7196
Fax: +86-755 3396 7196
E-mail:
[email protected]
Add: YouSong Tech Bldg Block#B Rm#613, DongHuan 1st Rd #108, Longhua District, Shenzhen, 518109, China
16G BIDI SFP+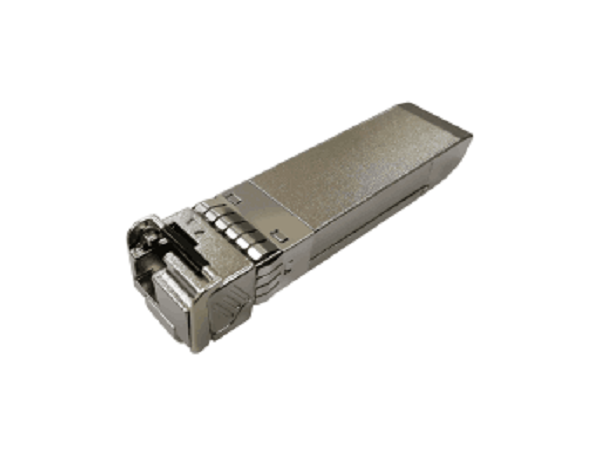 SPP-B2316-10x
14.025Gb/s SFP+ BIDI Tx1270nm Rx1330nm 10km
This SFP+ transceiver (Sky PN#SPP-B2316-10x) is high performance and cost effective module, supporting data rate of 14.025Gbps and 10km transmission distance with SMF.
It consists of three sections: a DFB laser transmitter, a PIN photodiode integrated with a trans-impedance preamplifier (TIA) and MCU control unit, satisfying class I laser safety requirements.
"SPP-B2316-10x" transceiver is compatible with SFP Multi-Source Agreement and SFF-8472 digital diagnostics functions.

l

Hot pluggable SFP+ footprint




l

Compliant with SFP+ MSA and SFF-8472 with simplex LC receptacle




l

Supports up to 14.025Gbps bit rates


l

1270nm DFB laser, PIN

photodiode




l

Applicable for 10km SMF connection




l

Built-in digital diagnostic functions




l

Operating case temperature:




Commercial: 0 to +70°C




l

Low power consumption




l

Single 3.3V power supply




l

RoHS-6 compliant (lead-free)

| | |
| --- | --- |
| Package (Form Factor) | SFP+ |
| Data Rate | 14.025 Gb/s |
| Transmitter | DFB Laser |
| Receiver | PIN photo detector |
| Distance | 10km |
| Centre Wavelength | 1270nm |
| Diagnostics | Digital Monitor |
| Operating Case Temperature | 0°C ~ 70°C |
| Voltage Supply (typical) | 3.3v |
| Connector | Simplex LC/UPC |
| TX Output Power | -3dBm ~ 2dBm |
| RX Sensitivity | -12dBm |

l 4.25/8.5/14.025G Fibre channel
Related products